We are ESBE – Ambassador Annelie Westman
2020-10-06
Reception is your first point of contact when you phone or visit ESBE. So the receptionist is perhaps the most important ambassador of all.
Meet Annelie Westman, receptionist and administrator at ESBE
Annelie Westman pursued the Science programme at upper secondary school, and she planned to take a one-year sabbatical after her studies. Thirty years later, she is still at ESBE.
A lot of ESBE employees can boast many years at the company. One of them is Annelie Westman, who has spent her entire 30-year working life at ESBE. For visitors, she is the first smile to greet them. The receptionist with an interest in puzzles and golf keeps track of both visitors and other ESBE employees. In her free time, she enjoys spending time in the cottage by the sea with her husband.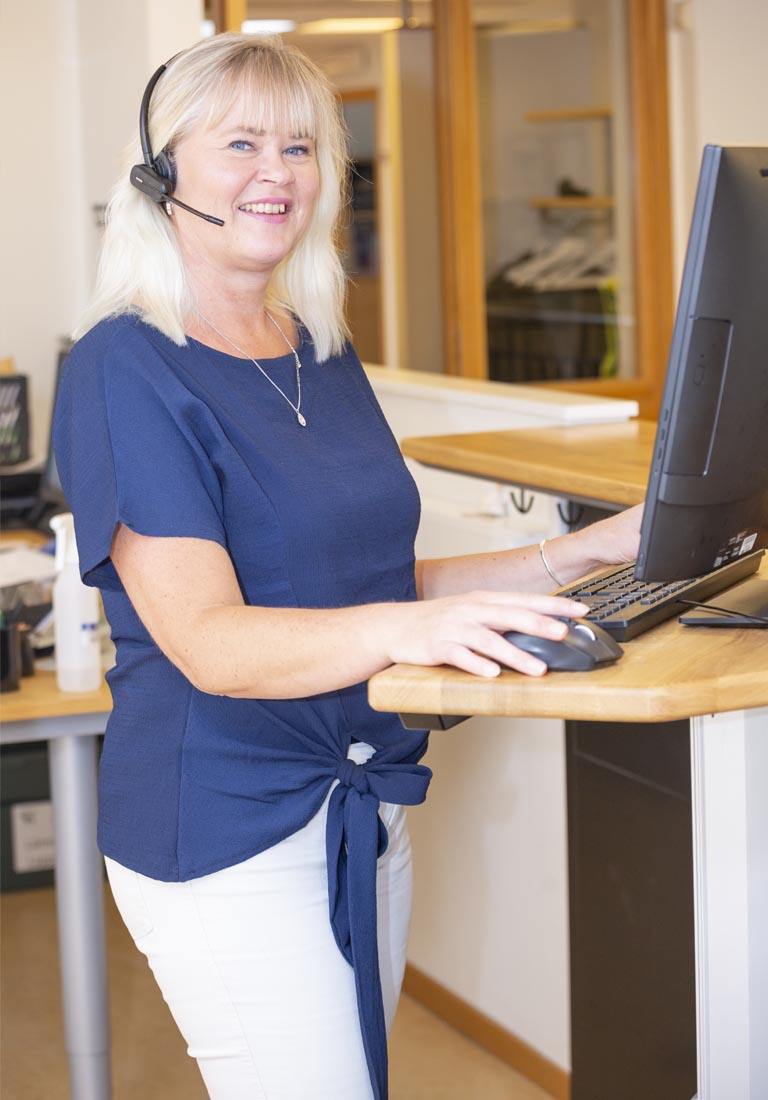 What are your duties at work?
– I work as a receptionist and administrator.

What is your background? What did you do before starting work at ESBE?
– I graduated from the Science programme, but didn't feel ready to continue studying straight away. I decided to take a one-year sabbatical and joined ESBE in August 1990. Then I just kind of stayed around, ha ha.

What is a normal day like at work?
– Put briefly, a normal day at work is extremely varied. My duties include sorting the post, greeting visitors and looking after them during their stay with us. I also answer the phone and help with various administrative tasks, for example ESBE's intranet.
How would you describe the corporate culture at ESBE?
– The corporate culture at ESBE is characterised by a sense of community. Not just within the company, but we're also engaged in the place where we're based, and that's something I value a lot because I live in Reftele.


What characterises ESBE as an employer?
– We employees have a good work environment, excellent premises and many benefits, including a profit-sharing systems, art club, our own gym and own leisure facility. The company also has good, long-term values (no doubt due to the fact that ESBE is family-owned and always has been).

What's the best thing about your job?
– The best thing about my job is that it's so varied and that I get to help and meet lots of people.

What's your best advice for people who are curious about what it's like to work at ESBE?
– Just apply! You won't regret it.