THERE'S A LOT GOING ON AT ESBE'S AUTOMATION DEPARTMENT!
2023-01-17
One, two, THREE lathes have been delivered to ESBE to cope with the large volume increases. The automatic department is now equipped with no less than 11 lathes.
During the fall of 2022, two new lathes were delivered to ESBE's automation department. In January 2023, a third lathe, a longitudinal lathe, will enter the now rather cramped machine hall. Christoffer Liljeblad, team leader in the component department, tells us that with a little rearranging, this lathe should also be able to fit, be installed and immediately relieve the great production pressure.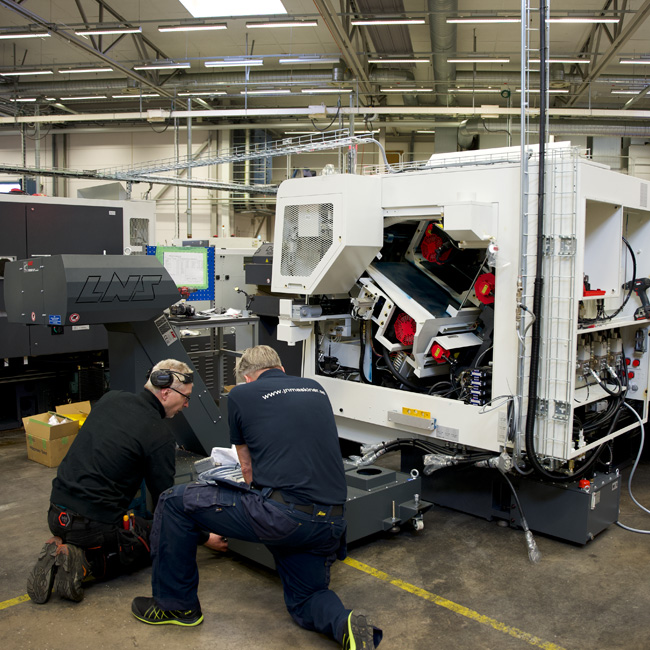 Machine investment for just over 10 million
ESBE has invested heavily during the year in new machines for the Automation Department. The order volumes increased largely in 2021, 2022 and in forecasts for 2023 the occupancy continues at high coverage.
"10.5 million have been invested in 2022 and the new machines will be fully occupied even before they are started!" says Karl-Oskar Brunnsgård, production engineer and responsible for purchasing the new machines.
"Here at ESBE, flaps for valve bodies, nipples and cones are mainly turned. The new machines are CNC-controlled longitudinal lathes, which means that they turn and process small, complex parts. The efficient lathes are characterized by high precision and all bar material, including pipes and profiled bars, can be used. For our customers, the investment means several benefits. Cycle times become shorter, which gives more capacity and ensures cost efficiency. The longitudinal lathes are also even more accurate and produce finer surfaces at the same time as they are more reliable and thus require low maintenance.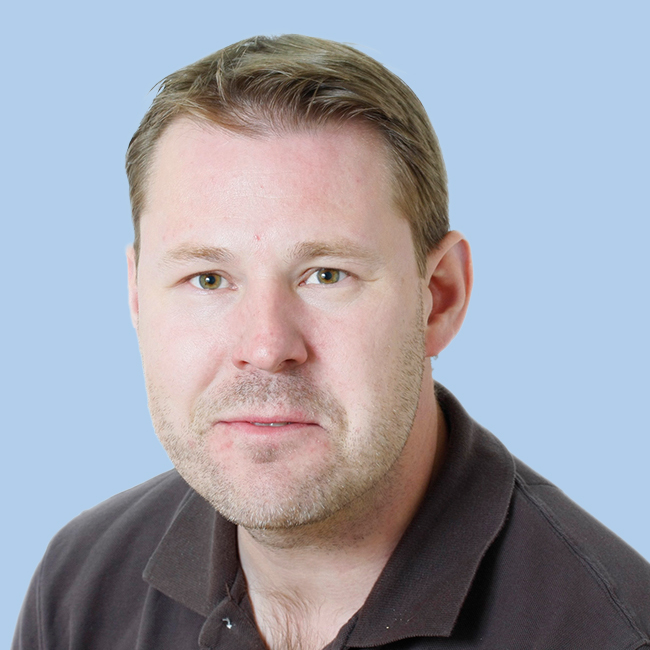 Karl-Oskar Brunnsgård, production engineer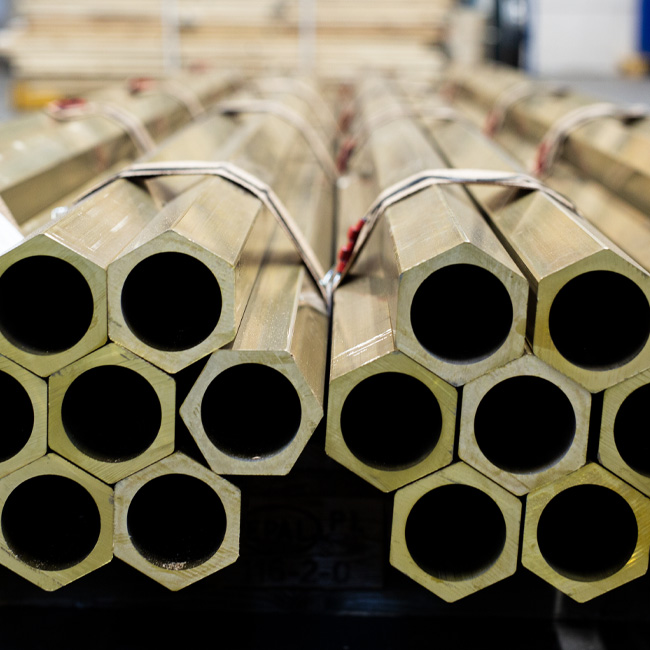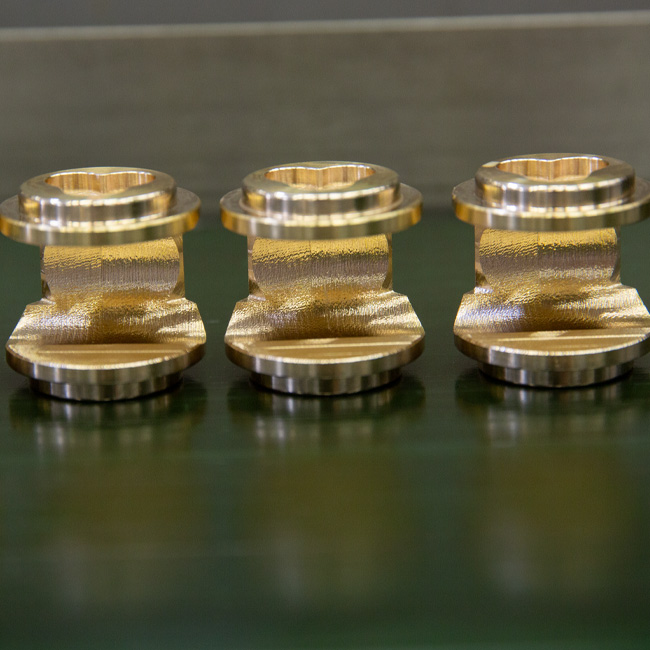 Facts longitudinal lathes
In a traditional lathe, the tool carrier (turret) moves towards the material, while in a longitudinal lathe, it is the spindles that hold the material that moves towards the stationary tool carrier. Instead of making several movements with a revolver that is backed away, indexed and locked, the tool changes only take place through a small movement of approx. 20 mm. Thanks to the extra stability, cutting data is normally used which makes harder driving and thus shorter cycle times possible.

Smaller, faster and more energy efficient
The new machines are smaller than the existing ones, they use less electricity, and they are faster! At the beginning of 2022, there were eight CNC lathes in the automation department, and a year later the number has increased to eleven.
"As it currently stands, we cannot throw out any old machine because the production pressure is so high", says Christoffer Liljeblad, team leader at ESBE's component department.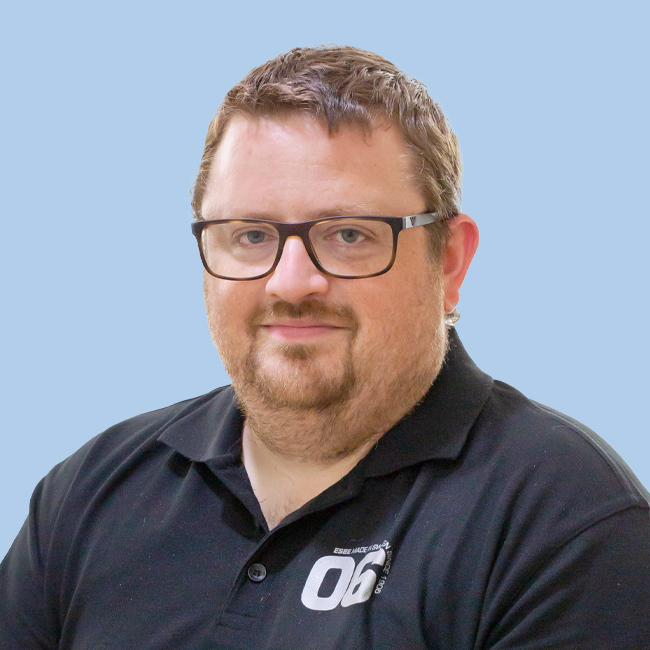 Christoffer Liljeblad, team leader
CNC operators Johan Larsson, Tarek Ali Basha, Sabahudin Ukic and Benny Johansson
The guys at automation department
In the automation department, working hours are divided between day shifts (four employees) and night shifts (three employees). The colleagues who are responsible for the machines are Johan Larsson, Tarek Ali Basha, Sabahudin Ukic, Benny Johansson, Moustafa Al Moustafa, Per Johansson and Mohamed Magrabe. Everyone is skilled at all machines although, not entirely unexpectedly, there are favorite machines and the main responsibility is divided to some machines.
Tarek says that he started as a CNC operator at ESBE in August 2022. He enjoys his work, where he continuously checks the dimensions and appearance of the details.
"I measure, load materials and emulsion, set up the machine and constantly supervise the machinery."
Maintenance work is planned in detail
In CNC lathes, emulsion is used, a mixture of water and oil (5-10% oil in water), which is the most common type of cutting fluid and is needed for chip rejection and for cooling and lubrication between the tool and the material to work. This emulsion is continuously changed every year at holiday time.
Patrik Vinkås, production engineer and highly involved in the project, explains:
"Oil changes take time and cost money. Partly draining and handling the old oil, partly collecting and refilling new oil. The longitudinal lathes require less emulsion in circulation, so the use is reduced and refilling therefore does not need to happen as often."
Energy tips from ESBE became standard at the machine supplier
Saving and conserving energy is important to ESBE, and the board requested energy savings in connection with the machine investments. The topic was discussed between Maskin Fransson, who sold and delivered the longitudinal lathes, and the ESBE colleagues Christoffer and Karl-Oskar. One energy saving proved to be to replace the standard transformer. The new transformer uses less electricity on standby thanks to a more efficient type of transformer, and ESBE saves 5,000-6,000 kWh per longitudinal lathe and year. This tactical transformer change is now standard even with the machine supplier.
The new turret lathes use the same efficient transformers and there are savings
approx. 18,000 kWh in one year!

Related articles
ESBE focuses on energy savings »
Wonderful celebration at ESBE's inauguration »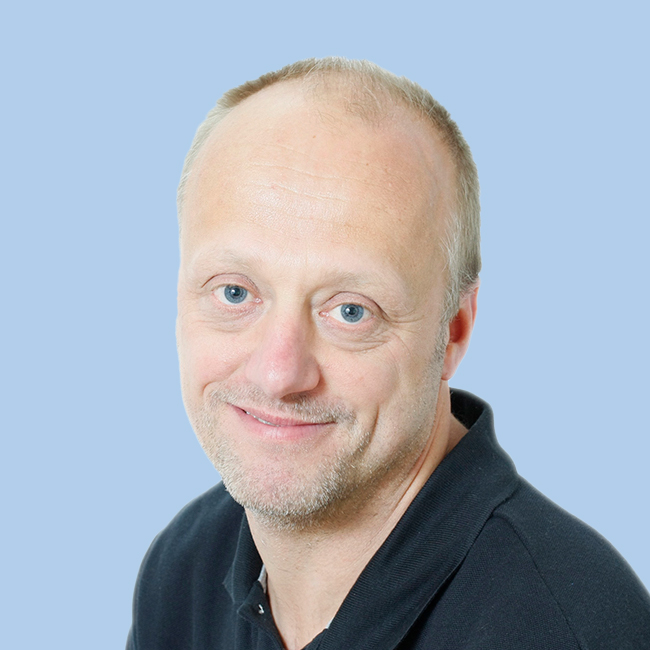 Patrik Vinkås, production engineer