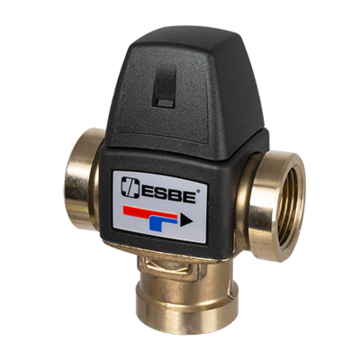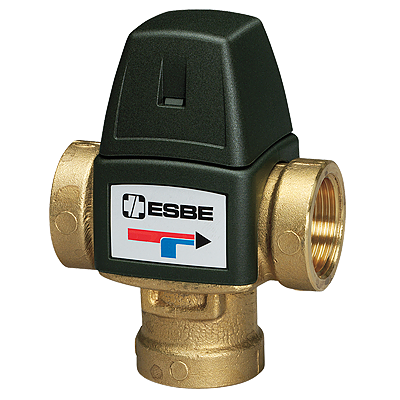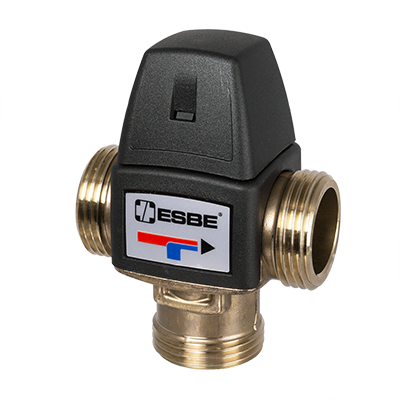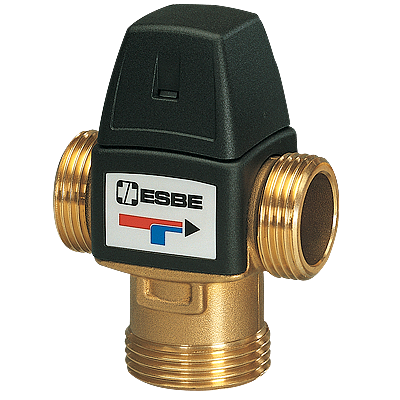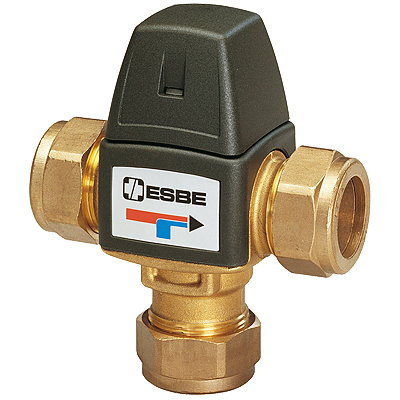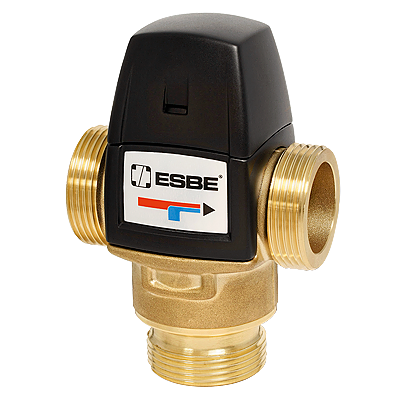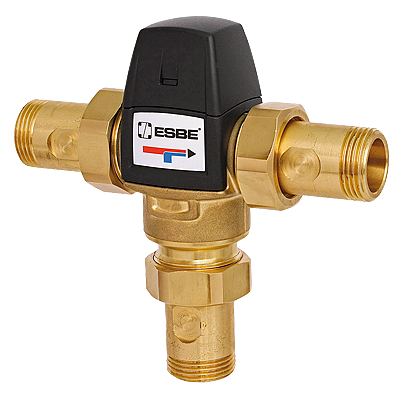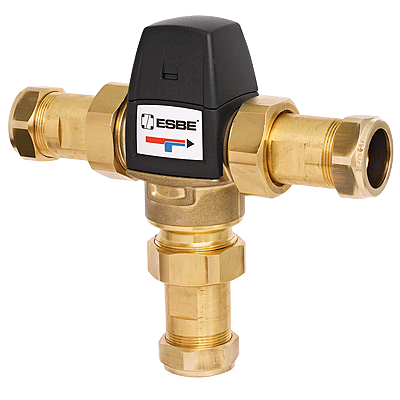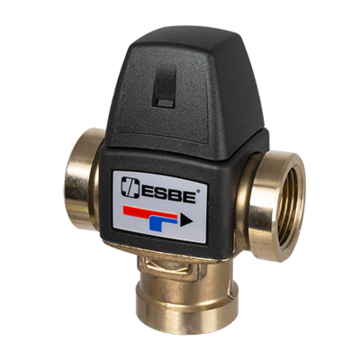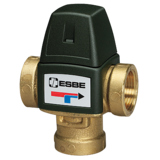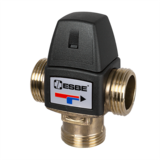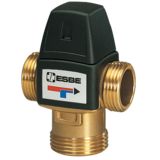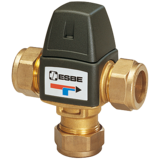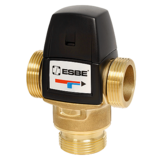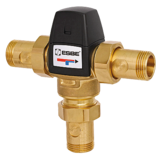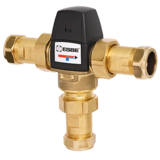 Thermostatic mixing valve
VTA320, VTA520
Anti-scald and anti-legionella protection.
Accuracy of regulation.
Suitable for HWC (hot water circulation).
The series VTA320/VTA520 for domestic hot water distribution, anti-scalded tempering in line applications and where further temperature control devices have been installed at the water taps. These series of valves are also suitable for domestic hot water installations equipped with HWC (hot water circulation).
Product range
VTA321, Internal thread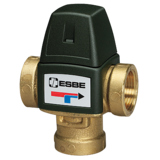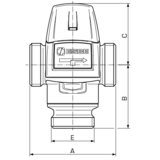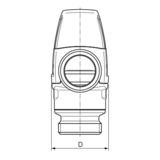 | | | | | | | | | | | |
| --- | --- | --- | --- | --- | --- | --- | --- | --- | --- | --- |
| Art.no. | Reference | Temp. range [⁰C] | Kvs | Connection E | A [mm] | B [mm] | C [mm] | D [mm] | Weight [kg] | Note |
| 31100300 | VTA321 | 20 - 43 | 1,5 | Rp ½" | 70 | 42 | 52 | 46 | 0,45 | Replaces 472L. |
| 31100700 | VTA321 | 20 - 43 | 1,6 | Rp ¾" | 70 | 42 | 52 | 46 | 0,48 | Replaces 474L. |
| 31100400 | VTA321 | 35 - 60 | 1,5 | Rp ½" | 70 | 42 | 52 | 46 | 0,45 | Replaces 406 |
| 31100800 | VTA321 | 35 - 60 | 1,6 | Rp ¾" | 70 | 42 | 52 | 46 | 0,48 | Replaces 407 |
VTA322/VTA522, External thread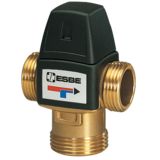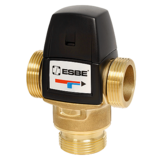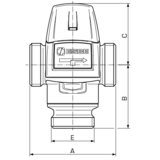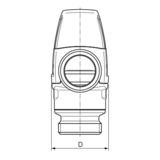 | | | | | | | | | | | |
| --- | --- | --- | --- | --- | --- | --- | --- | --- | --- | --- |
| Art.no. | Reference | Temp. range [⁰C] | Kvs | Connection E | A [mm] | B [mm] | C [mm] | D [mm] | Weight [kg] | Note |
| 31102800 | VTA322 | 20 - 43 | 1,2 | G ½" | 70 | 42 | 52 | 46 | 0,41 | Replaces 410L. |
| 31100500 | VTA322 | 20 - 43 | 1,5 | G ¾" | 70 | 42 | 52 | 46 | 0,45 | Replaces 471L. |
| 31100900 | VTA322 | 20 - 43 | 1,6 | G 1" | 70 | 42 | 52 | 46 | 0,48 | Replaces 475L. |
| 31620100 | VTA522 | 20 - 43 | 3,2 | G 1" | 84 | 62 | 60 | 56 | 0,86 | Replaces 31301600. |
| 31620400 | VTA522 | 20 - 43 | 3,5 | G 1¼" | 84 | 62 | 60 | 56 | 0,95 | |
| 31103200 | VTA322 | 30 - 70 | 1,6 | G 1" | 70 | 42 | 52 | 46 | 0,53 | |
| 31102900 | VTA322 | 35 - 60 | 1,2 | G ½" | 70 | 42 | 52 | 46 | 0,41 | |
| 31100600 | VTA322 | 35 - 60 | 1,5 | G ¾" | 70 | 42 | 52 | 46 | 0,45 | Replaces 471 |
| 31101000 | VTA322 | 35 - 60 | 1,6 | G 1" | 70 | 42 | 52 | 46 | 0,48 | Replaces 475 |
| 31104700 | VTA322 | 45 - 65 | 1,6 | G 1" | 70 | 42 | 52 | 46 | 0,55 | |
| 31620200 | VTA522 | 45 - 65 | 3,2 | G 1" | 84 | 62 | 60 | 56 | 0,86 | Replaces 31301200. |
| 31620500 | VTA522 | 45 - 65 | 3,5 | G 1¼" | 84 | 62 | 60 | 56 | 0,95 | |
| 31620300 | VTA522 | 50 - 75 | 3,2 | G 1" | 84 | 62 | 60 | 56 | 0,86 | |
| 31620600 | VTA522 | 50 - 75 | 3,5 | G 1¼" | 84 | 62 | 60 | 56 | 0,95 | |
VTA323, Compression fitting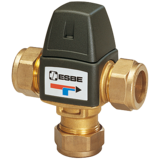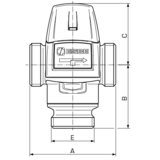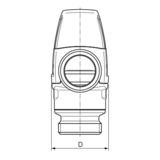 | | | | | | | | | | | |
| --- | --- | --- | --- | --- | --- | --- | --- | --- | --- | --- |
| Art.no. | Reference | Temp. range [⁰C] | Kvs | Connection E | A [mm] | B [mm] | C [mm] | D [mm] | Weight [kg] | Note |
| 31102600 | VTA323 | 20 - 43 | 1,2 | CPF 15 mm | 86 | 50 | 52 | 46 | 0,49 | A non-return valve for the cold water is included. Replaces 401L. |
| 31100100 | VTA323 | 20 - 43 | 1,5 | CPF 22 mm | 86 | 50 | 52 | 46 | 0,57 | A non-return valve for the cold water is included. Replaces 470L |
| 31102700 | VTA323 | 35 - 60 | 1,2 | CPF 15 mm | 86 | 50 | 52 | 46 | 0,49 | A non-return valve for the cold water is included. |
| 31103900 | VTA323 | 35 - 60 | 1,5 | CPF 18 mm | 86 | 50 | 52 | 46 | 0,66 | |
| 31100200 | VTA323 | 35 - 60 | 1,5 | CPF 22 mm | 86 | 50 | 52 | 46 | 0,57 | A non-return valve for the cold water is included. Replaces 470. |
VTA522/VTA523, with adapters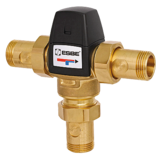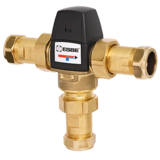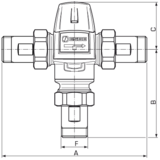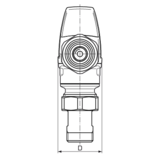 | | | | | | | | | | | |
| --- | --- | --- | --- | --- | --- | --- | --- | --- | --- | --- |
| Art.no. | Reference | Temp. range [⁰C] | Kvs | Connection F | A [mm] | B [mm] | C [mm] | D [mm] | Weight [kg] | Note |
| 31620700 | VTA522 | 20 - 43 | 3,0 | R ¾" | 154 | 97 | 60 | 56 | 1,22 | Two check valves for both hot and cold water are included. |
| 31621000 | VTA522 | 20 - 43 | 3,4 | R 1" | 164 | 102 | 60 | 56 | 1,59 | Two check valves for both hot and cold water are included. |
| 31621600 | VTA523 | 20 - 43 | 3,4 | CPF 28 mm | 204 | 122 | 60 | 56 | 1,90 | Two check valves for both hot and cold water are included. Replaces 31300700, 476L. |
| 31620800 | VTA522 | 45 - 65 | 3,0 | R ¾" | 154 | 97 | 60 | 56 | 1,22 | Two check valves for both hot and cold water are included. |
| 31621100 | VTA522 | 45 - 65 | 3,4 | R 1" | 164 | 102 | 60 | 56 | 1,59 | Two check valves for both hot and cold water are included. |
| 31621700 | VTA523 | 45 - 65 | 3,4 | CPF 28 mm | 204 | 122 | 60 | 56 | 1,90 | Two check valves for both hot and cold water are included. Replaces 31300100, 476, 416. |
| 31620900 | VTA522 | 50 - 75 | 3,0 | R ¾" | 154 | 97 | 60 | 56 | 1,22 | Two check valves for both hot and cold water are included. |
| 31621200 | VTA522 | 50 - 75 | 3,4 | R 1" | 164 | 102 | 60 | 56 | 1,59 | Two check valves for both hot and cold water are included. |
Installation support
Operation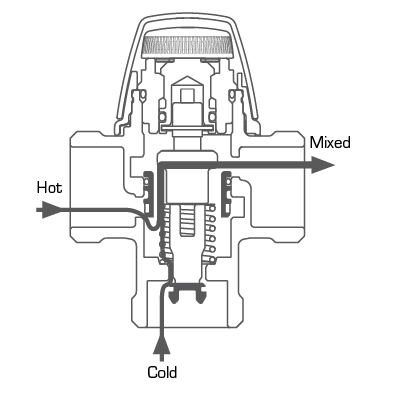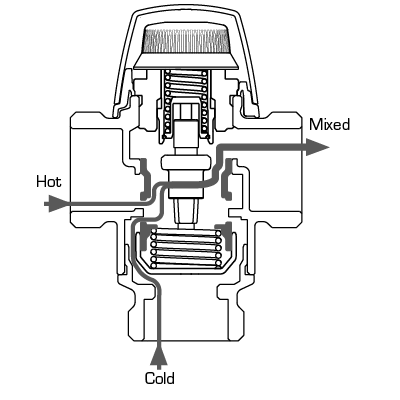 Installation examples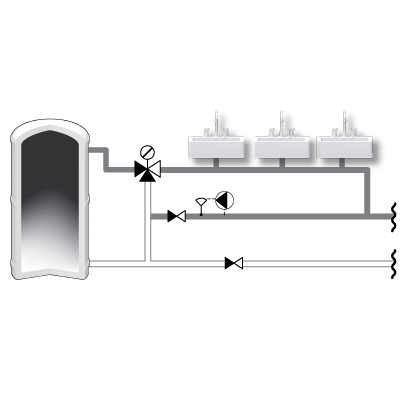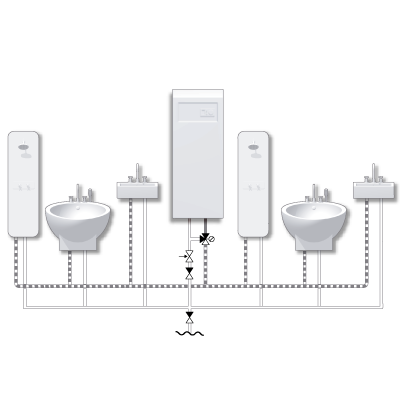 Technical data
Technical data
Pressure class:
PN 10
Working pressure:
1,0 MPa
max. Differential pressure, Mixing:
0,3 MPa
Temperature stability:
VTA320: ±2 °C*;
VTA520: ±4 °C**;
* Valid at unchanged hot/cold water pressure, minimum flow rate 4 l/min. Minimum temperature difference between hot water inlet and mixed water outlet 10°C. ** Valid at unchanged hot/cold water pressure, minimum flow rate 9 l/min. Minimum temperature difference between hot water inlet and mixed water outlet 10°C.
Conformity:
Media temperature, max.:
+95 °C
Media temperature VTA520, temporarily max.:
+100 °C
Connections, Internal thread (Rp):
EN 10226-1
Connections, External thread (G):
ISO 228/1
Connections, External thread (R):
EN 10226-1
Connections, Compression fitting (CPF):
EN 1254-2
Material, valve housing and other metal parts with fluid contact:
Dezincification resistant brass, DZR
Conformity






Dimensioning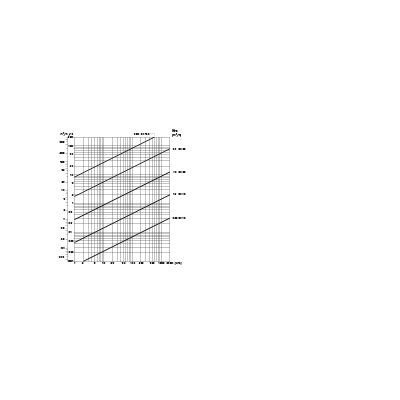 Accessories and Spare Parts
Spare parts
| | | | | | | |
| --- | --- | --- | --- | --- | --- | --- |
| | Art No. | Reference | Designation | Note | Data sheet | Instruction manual |
| | 37000500 | VTA932 | ESBE VTA932 Exchange kit VTA320, 20 - 43°C | VTA320 | | |
| | 37000400 | VTA932 | ESBE VTA932 Exchange kit VTA320, 35 - 60°C | VTA320, VTR320 | | |
| | 37001300 | VTA932 | ESBE VTA932 Exchange kit VTA320, 30 - 70°C | VTA320 | | |
| | 37100100 | VTA952 | ESBE VTA952 Exchange kit series VTA520, 20 - 43°C | VTA520 | | |
| | 37100200 | VTA952 | ESBE VTA952 Exchange kit series VTA520, 45 - 65°C | VTA520, VTR520 | | |
| | 37100300 | VTA952 | ESBE VTA952 Exchange kit series VTA520, 50 - 75°C | VTA520, VTR520 | | |
| | 37002000 | VTA932 LF | ESBE VTA932 LF Exchange kit VTA320, 35 - 60°C | VTA320 LF | | |
| | 98080480 | VTA903 | ESBE VTA903 Adjusting knob, series VTA300 | | | |
| | 98080420 | VTA903 | ESBE VTA903 Top knob, series VTA300 | | | |
Connection kit KTD200, KTD300
| | | | | | | |
| --- | --- | --- | --- | --- | --- | --- |
| | Art No. | Reference | Designation | Note | Data sheet | Instruction manual |
| | 36552200 | KTD212 | Connection kit with external thread R ¾" for use on externally threaded valves G 1". | One check valves included. Suits series VTS522, VTS552, VTA331, VTA532, VTA362, VTA562, VTA322, VTA522, VTA352, VTA552, VTA372, VTA572, VMC312. | | |
| | 36552400 | KTD312 | Connection kit with external thread R ¾" for use on externally threaded valves G 1". | Two check valves included. Suits series VTS522, VTS552, VTA331, VTA532, VTA362, VTA562, VTA322, VTA522, VTA352, VTA552, VTA372, VTA572, VMC312. | | |
| | 36552300 | KTD212 | Connection kit with external thread R 1" for use on externally threaded valves G 1¼". | One check valves included. Suits series VTS522, VTS552, VTA331, VTA532, VTA362, VTA562, VTA322, VTA522, VTA352, VTA552, VTA372, VTA572, VMC312. | | |
| | 36552500 | KTD312 | Connection kit with external thread R 1" for use on externally threaded valves G 1¼". | Two check valves included. Suits series VTS522, VTS552, VTA331, VTA532, VTA362, VTA562, VTA322, VTA522, VTA352, VTA552, VTA372, VTA572, VMC312. | | |
Connection kit KCD300
| | | | | | | |
| --- | --- | --- | --- | --- | --- | --- |
| | Art No. | Reference | Designation | Note | Data sheet | Instruction manual |
| | 36552900 | KCD313 | Connection kit with compression fittings CPF 22mm for use on externally threaded valves G1". | Two check valves included. Suits series VTS522, VTS552, VTA331, VTA532, VTA362, VTA562, VTA322, VTA522, VTA352, VTA552, VTA372, VTA572, VMC312. | | |
Download area
| | | |
| --- | --- | --- |
| Type | Preview | Download |
| Data Sheet | VTA320, VTA520 | |
| Installation instruction | VTA320 | |
| Installation Instruction | VTA520 | |
| Certificate | Declaration of Conformity, VTA320, VTA520 | |
| Certificate | Declaration of Conformity UK CA, VTA320, VTA520 | |
| Certificates | Building Product Declaration BPD3, VTA320 | |
| Certificates | Building Product Declaration BPD3, VTA520 | |
| Certificate | KIWA-21-DW-10120, VTA320 | |
| Certificate | KIWA-21-DW-10122, VTA520 | |
| Certificate | EAC certificate (RU) | |
| Certificate | UKRSEPRO certificate (UA) | |
| Approval | PZH-certificate (PL) | |
| Image | VTA321, high res | |
| Image | VTA322, high res | |
| Image | VTA323, high res | |
| Image | VTA522, high res | |
| Image | VTA522 with adapters, high res | |
| Image | VTA523 with adapters, high res | |
| 2D Image | VTA520 | |
| 2D Image | VTA522, VTA523 with adapters | |
| 3D drawing (stp file) | VTA321 Rp ½" | |
| 3D drawing (stp file) | VTA321 Rp ¾" | |
| 3D drawing (stp file) | VTA322 G ¾" | |
| 3D drawing (stp file) | VTA322 G 1" | |
| 3D drawing (stp file) | VTA323 CPF 22mm | |
| 3D drawing (stp file) | VTA522 G 1" | |
| 3D drawing (stp file) | VTA522 G 1¼" | |
| 3D drawing (stp file) | VTA522 R ¾" | |
| 3D drawing (stp file) | VTA522 R 1" | |
| 3D drawing (stp file) | VTA523 CPF 22mm | |